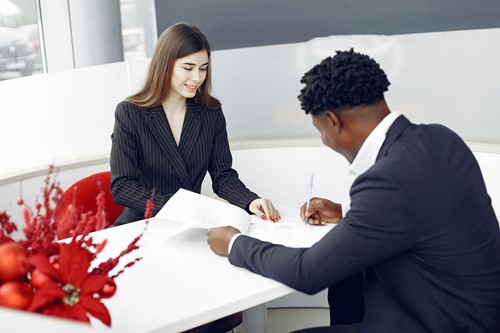 Photo by Gustavo Fring from Pexels

Purchasing new construction might seem easier than buying an existing home, since you're not working with a seller. However, a new construction purchase can come with its own complications that make the process challenging. Having a real estate agent at your side with buying new construction can ensure that this process goes smoothly. Consider the following advantages of hiring a real estate agent if you've been thinking of having a new home built rather than buying an existing one.
Finding a Builder
While you don't need to negotiate with a home seller when you purchase new construction, you do have to find a reputable builder. The builder you work with should have a history of providing high-quality workmanship and excellent customer service overall. Determining this on your own can be difficult, but an experienced real estate agent can do this easily. Real estate agents with experience in new construction can help you find a builder that you can depend on and trust.
Negotiating Customizations
The initial price you see for your new home might only be the base price for the basic house model the builder offers. New construction provides a chance to customize with upgrades and other features based on your needs, but this comes at a cost. Handling negotiations with the builder on your own might make it harder for you to get the price you want. A real estate agent can negotiate expertly with your builder to help you get a fair price for your new home, even with the customizations you're considering. Without help from a real estate agent, you might either have to settle for fewer customizations or pay more than you expected for your home.
Deciding When to Buy
The price you pay for new construction can vary considerably depending on when you buy. Determining the best time to buy involves knowing when builders are most likely to offer sales or other incentives to purchase new construction, such as during winter when home buying tends to be slower. Hiring a real estate agent means you'll get guidance on when to buy your new home, which can help you get a more affordable price from your builder. Your agent will also take the building process timeline into consideration, so you'll know when you can expect to move into your new home.
Having Expert Representation
Going without a real estate agent can lead to setbacks and other problems during the home buying process when you're purchasing new construction. You might believe you're saving some money by handling this purchase on your own, but it can cost you in terms of the price you end up paying and how stressful the entire process goes. Your real estate agent is there to work on your behalf and keep your best interests in mind during the buying process. That means you'll have an experienced advocate in your corner to handle any issues that come up.
Handling Inspections
Inspections are a given when it comes to purchasing an existing home, but you might not realize that you also need them when buying new construction. A real estate agent can ensure that you have all necessary inspections completed. This helps reduce the risk of encountering problems during or after the building process.